Welcome!
It is our pleasure to invite you to participate in the 2019 2nd International Conference on Sensors, Signal and Image Processing (SSIP2019), which is sponsored by International Academy of Computing Technology (IACT), technically supported by Palacky University, Czech Republic, and other universities and associations. SSIP 2019 will be held in Prague, Czech on October 8-10, 2019. It is co-located with 2019 International Communication Engineering and Cloud Computing Conference (CECCC 2019)(www.ceccc.org).
The SSIP2019 provides an excellent opportunity for researchers and practitioners at all levels of experience to meet colleagues and to share new ideas and knowledge about Sensors, Signal and Image Processing. The conference enjoys strong participation from researchers in both industry and academia.
Publication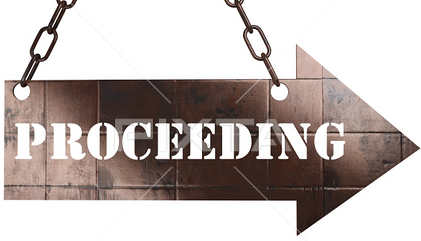 All papers will be published in the International Conference Proceedings Series by ACM(ISBN: 978-1-4503-7243-5), which will be indexed by Ei Compendex and Scopus and submitted to be reviewed by Thomson Reuters Conference Proceedings Citation Index (ISI Web of Science).
( Good News! Papers of SSIP2018 has been indexed by EI Compendex and Scopus. )

Relevant topics and technologies
Modeling and Simulation

Platforms and Operating Systems
Sensor Networks
Sensor Applications
Physical Sensors: Temperature, Mechanical, Magnetic, and other
Wired and Wireless Sensor Systems: Signals, Transceivers, and Interfaces
Image Processing and Pattern Recognition
Information Theory & Coding
Multidimensional Signal Processing
Radar Signal and Data Processing
* More Topic about SSIP, please click here
Submission
Papers must be unpublished and must not be submitted for publication elsewhere. All papers will be reviewed by Program Committee members and other experts active in the field to ensure high quality and relevance to the conference. Submissions should include author information, abstract, 5-10 keywords, and be in PDF format. Each submission must be 5 pages at least. Template formatting is located at Sample Paper.
Submission site (With EasyChair): https://easychair.org/conferences/?conf=ssip2019
Keynote Speakers
Prof. Lena Halounova

ISPRS Secretary General

Czech Technical University, Czech Republic

Prof. Sri Krishnan

Ryerson University,

Canada

Prof. Ning Xiong

Mälardalen University, Sweden
Important dates
Submission Deadline : August 15, 2019
Acceptance notification: September 2, 2019
Registration Deadline : September 15, 2019
Conference Date: October 8-10, 2019
Latest News
September 10, 2019! Please note the conference venue is udpated to Vienna House Diplomat Prague. (Read more)
Technically supported by